There is a long and honourable tradition of competition and touring using racing and roadgoing specials built from the excellent 1946-54 MkVI and R-type Bentleys. Ayrspeed continues this tradition in the authentic spirit.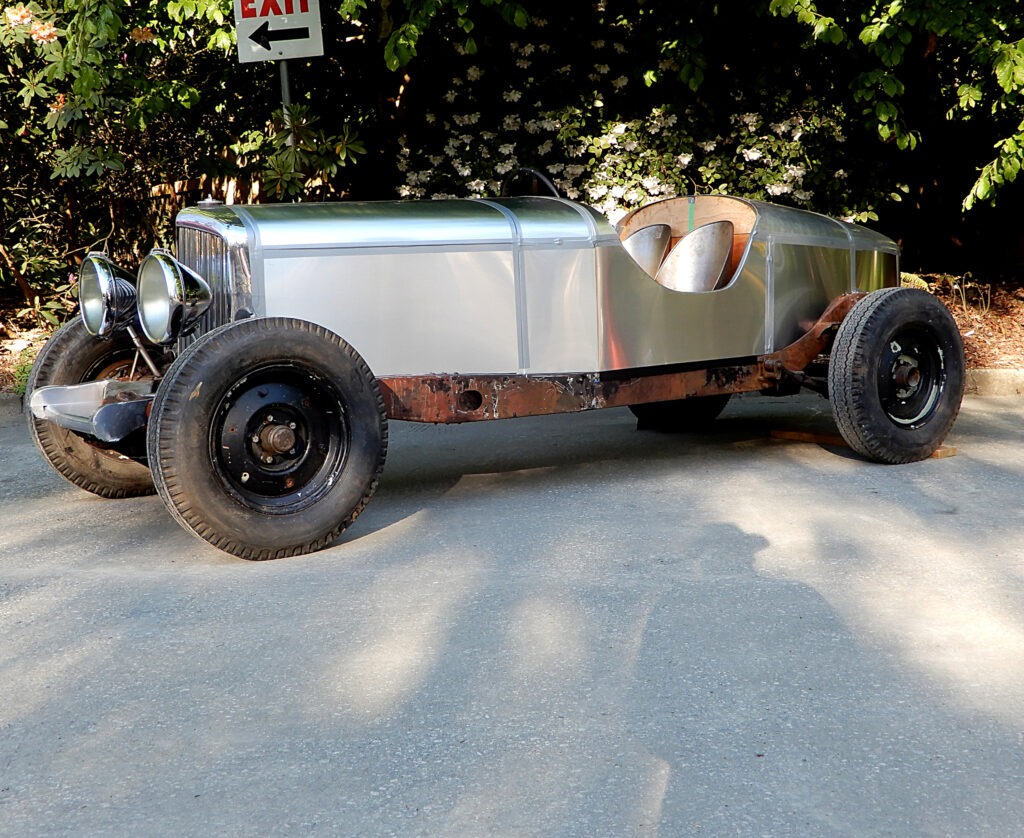 The first Ayrspeed MkVI Bentley special, Beast 1, is under construction again and will be re-clothed in the aluminium boat-tail body it first wore a few years back. The second special, Beast 2, will take the concept one stage further, with proportions inspired by the 1930 8-litre cars, but also with a supercharger.   
The origin of this slew of occasionally magnificent Bentley specials from the mid-1950s until today is the sunroof on the Standard Steel Bentley body.
What?
The sunroof on the Standard Steel Bentley body relied on a rubber pipe to drain rainwater down the B-post between the doors. The rubber pipe soon perished, which meant the steel B-post itself became the drain. Many MkVIs were rusted out and scrapped within a decade, purely due to body corrosion: the very hefty chassis takes many decades to rust. Apart from the crumbling bodywork, these Bentleys were still fine cars, and many people bought them for a fraction of their original price, scraped the rusty bodywork off and created strong, fast, hugely enjoyable cars with solid handling and a much improved torque-to-weight ratio.  
B357MB pictured here is the first Ayrspeed Bentley special, built from a rescued MkVI parts car that had been raided for many bits and pieces to keep other Vancouver RROC club cars going.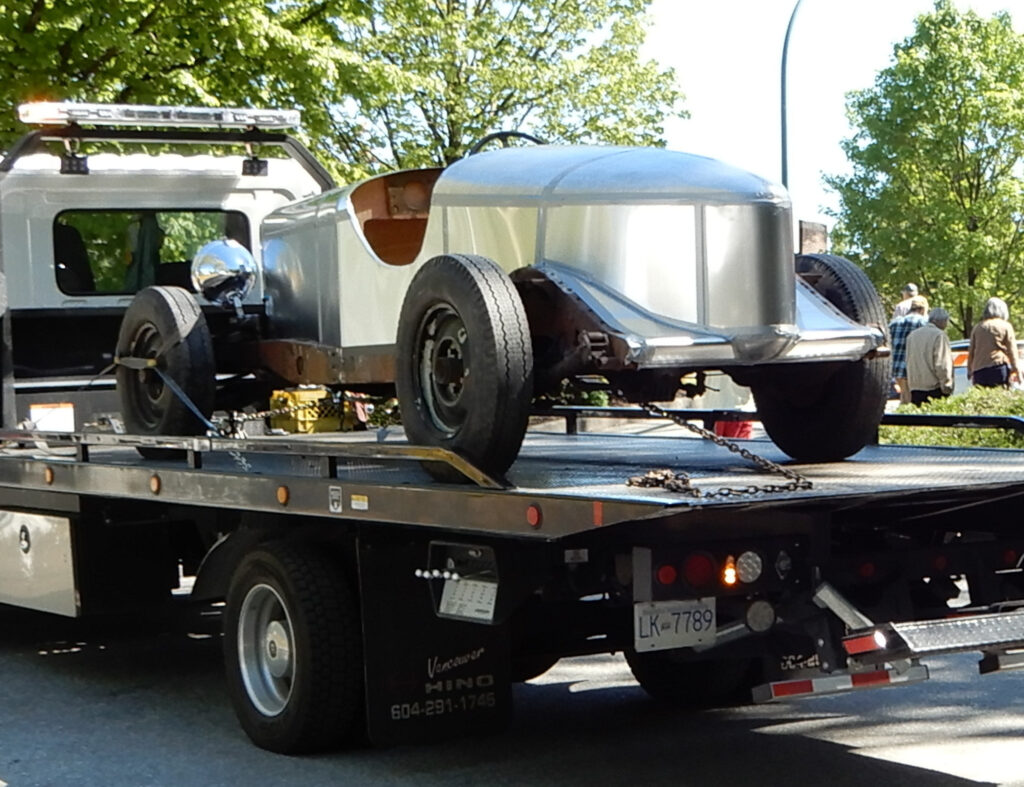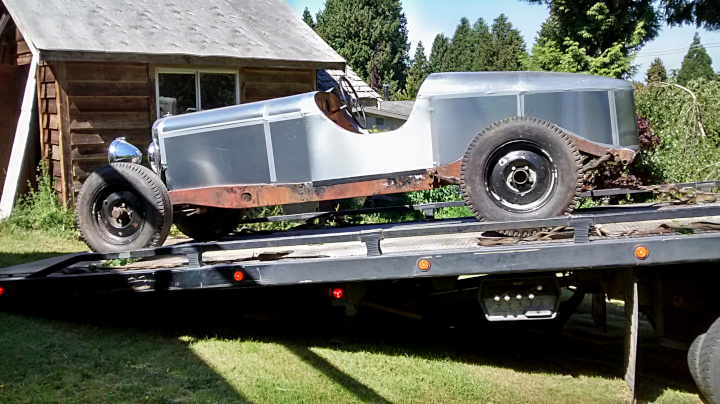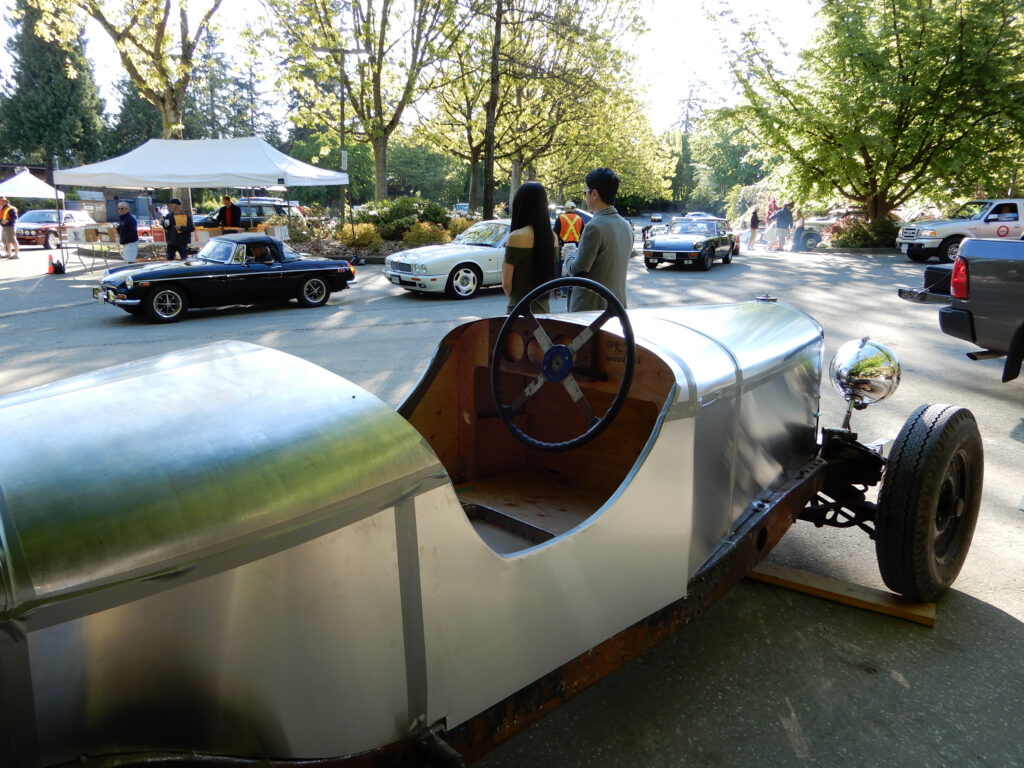 The car's original owner had ordered his Bentley in 1952 with no sunroof, so the body condition was only medium bad, but the projected cost of replacing raided parts such as door handles, switchgear, the wiper assembly and so on totalled $17,000 in secondhand parts, so the car became a special.
It was originally to be built with an ash wood and fabric Weymann-style touring body resembling the 1930s Blower Bentleys, but a spectacular Bugatti-shaped sidetrack presented itself in France a few years back.
Iain reported on the excellent Circuit des Remparts vintage races at Angouleme in France for a magazine, and discovered that many of the Type 35 Bugattis racing there were brand new, convincingly-patinated and rather gorgeous Argentinian fakes. Detecting which were replicas and which were real was a fascinating art history task, during which the beauty of the exquisite Type 35 bodywork imprinted itself on Iain's soul.
Would a big – Bentley-sized – version of that diminutive body translate into a huge and spectacular beauty? Scaling objects up changes everything, so there was no guarantee. Back in Vancouver, that idea appealed to restorer Robert Maynard. Restoring other people's high-end sculptural bodywork has its points, but creating your own is stimulating on an entirely different level.
Robert and Iain spent most evenings for a couple of months rolling and bashing a new aluminium body for this Bentley, and finished it just before the 2018 All British Field Meet in Vancouver, where it caused an encouraging fuss. It ended up imposing and interesting, but not a beauty.
The car was then featured in a story in the Flying Lady, the Rolls-Royce Owners' Club magazine, inviting a new owner to take over and finish it, as Iain wanted to concentrate on the bigger Silver Wraith chassis and go back to the Weymann tourer idea for its body.
Fellow RROC member Al Levit read the story, fell in love with an earlier Art Deco sketch for a Rolls body in the story, and asked if he could buy the Silver Wraith chassis and the boat-tail body from the Bentley body and commission Iain to combine the two to create a spectacular new car. This sounded like a fine idea, and Ayrspeed orchestrated that car for four years with completion in 2022.  The plan was to adapt the Bentley's boat tail and most of its body to fit the longer Rolls chassis, but the killer design problem there was the angular Roman-temple Rolls grille. The original Wraith bonnet worked visually and remained with the car, but none of the rest of the body did. The Rolls grille dictates sharp lines and angles, and while the body does still have a boat tail, the Bentley's tail was too round and soft to work. One by one, moving backwards along the car, all the Bentley panels were replaced, as none of them suited the developing sharp-edged RR body.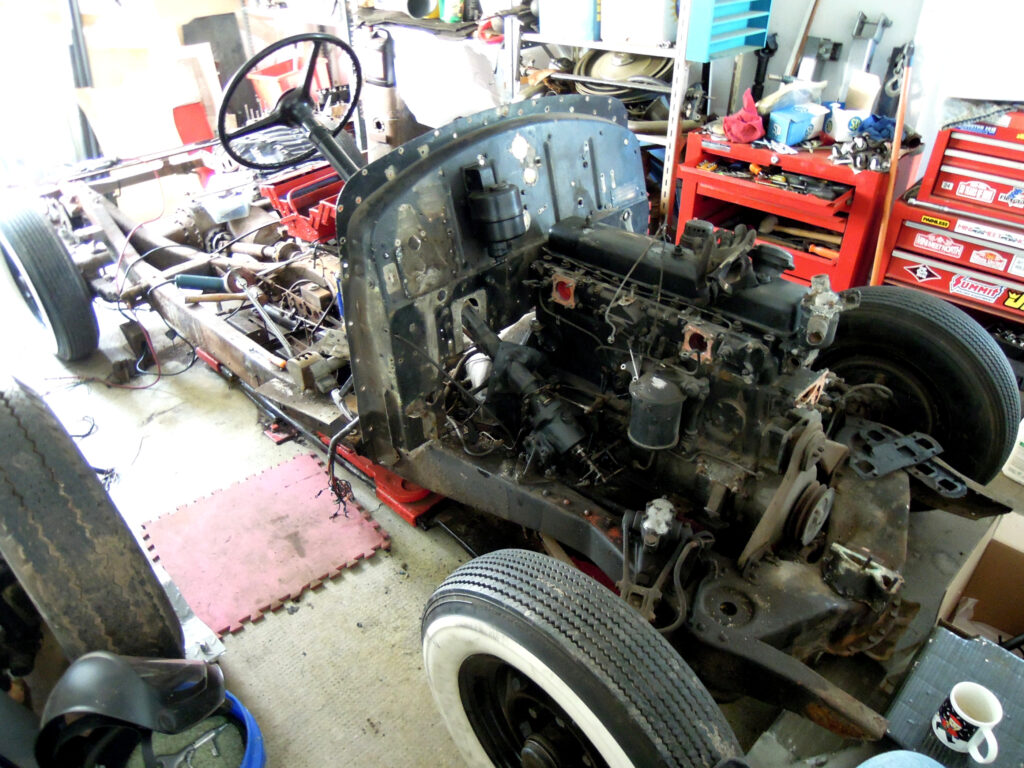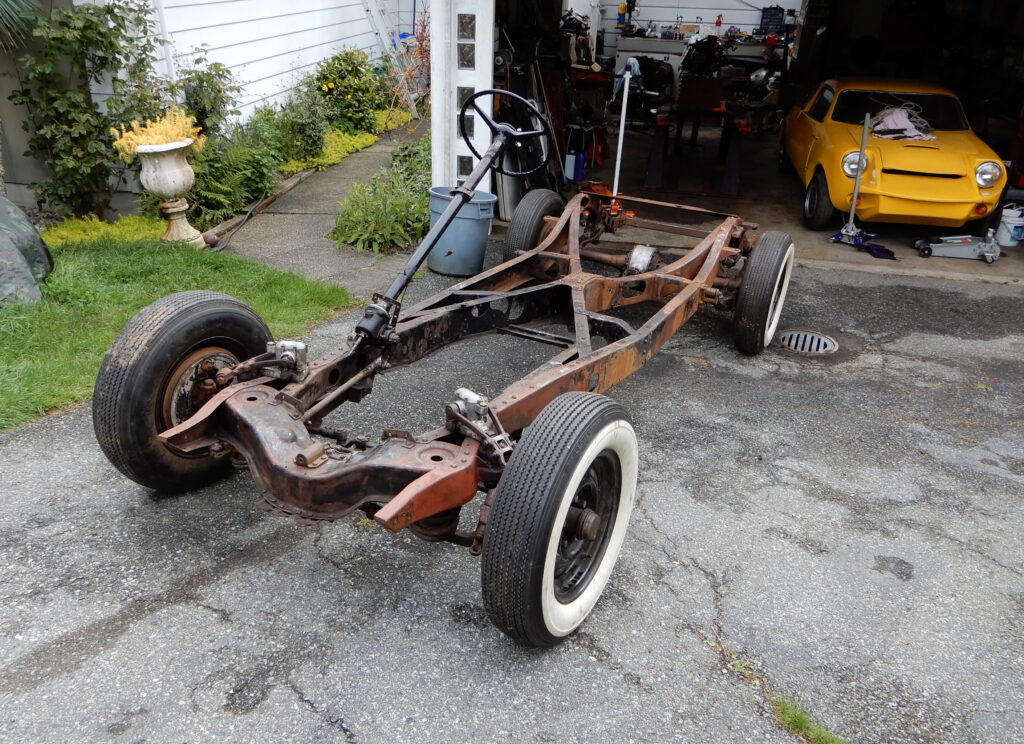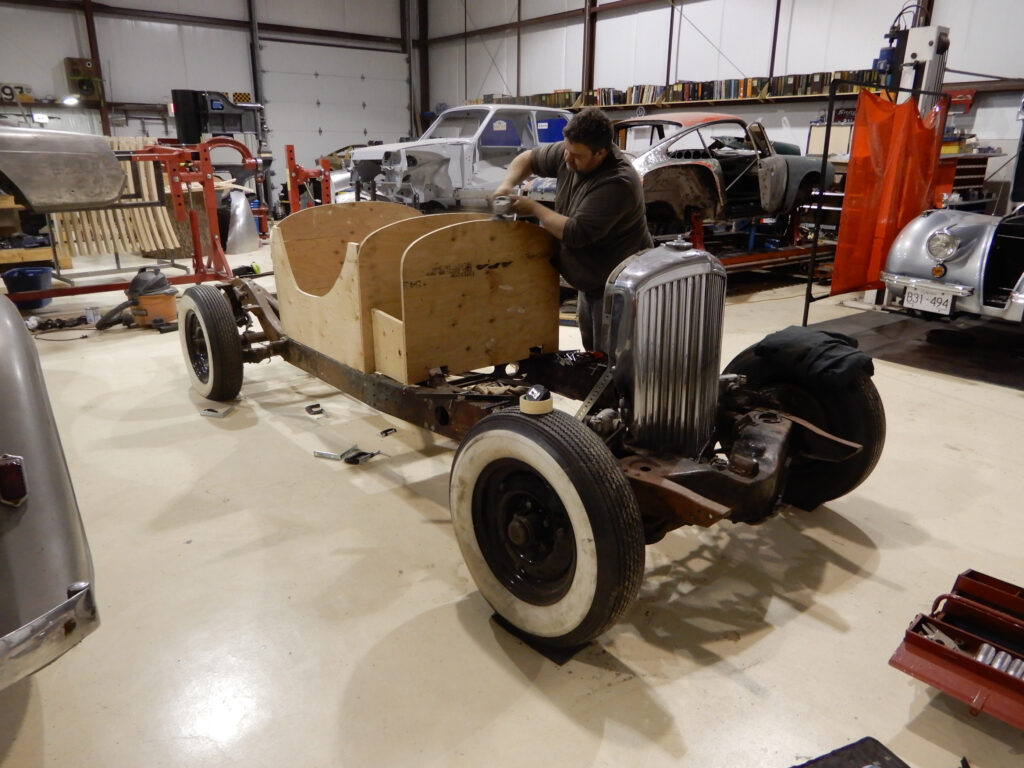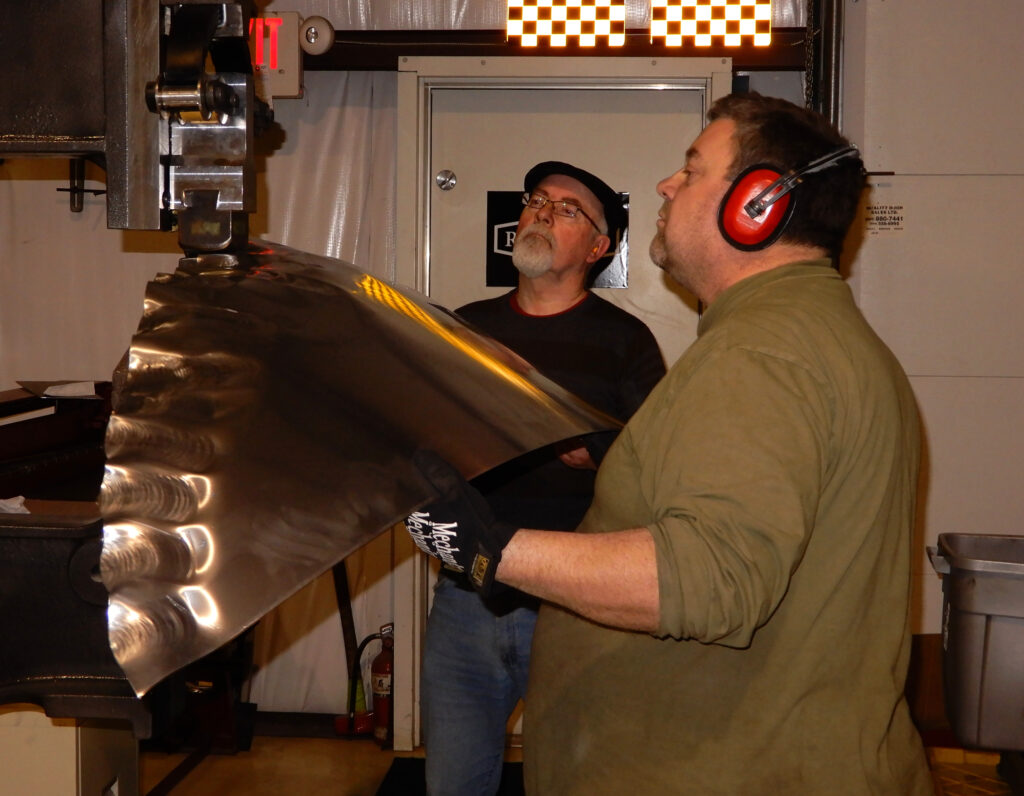 That left the Bentley chassis and its now redundant boat-tail body panels scattered around the Ayrspeed workshops, awaiting its reconstitution on the same Bentley chassis again. That is Beast 1.
Beast II and beyond
Ayrspeed's Beasts will offer an interesting contrast to Racing Green, whose evocations of pre-war Bentleys on 1950s MkVI chassis are beautiful. Their display of gleaming quadruple SU carbs on the straight-eight Rolls-Royce B engine approaches a legitimate use of the word "awesome."
Their use of standard MkVI independent coil spring front suspension achieves a smooth modern ride and good handling, although getting a straight-eight engine in the centre of the chassis requires cutting out most of the central X-frame.
In order not to risk being cursed with an IVA test and a potential "Q" registration and number plate shared with kit cars, the MkVI chassis must remain unaltered in the UK: Ayrspeed's structural design for the Bentley specials therefore employs political engineering to comply with the rules. At the front of a Beast built for the UK, the MkVI chassis will remain correct and completely untouched, with a bolted-on chassis extension carrying leaf springs and a beam axle. The coil-spring crossmember is massively over-engineered, and can easily be used in a different way. The spring pans are very hefty, and the massive plate at the bottom of the structure allows a two-level structure with a great deal of torsional rigidity.
For Beasts sold elsewhere in the world, a simpler set of extension chassis rails will be welded into the MkVI chassis, with the huge modern style coil-spring transverse crossmember deleted. This approach of extending the front and leaving most of the original chassis intact brings another advantage – the frontal extension puts the original radiator, engine and gearbox in the right place in the car for 1930s structure and styling, so from behind the front axle, the rolling chassis and the engine and gearbox arrangement can remain completely stock, with parts instantly available from Flying Spares. We prefer to stick with the original Bentley straight six engine anyway, even if it's not as powerful or as sexy as a huge Rolls-Royce straight eight… not until it's supercharged, anyway.
Beast 1 will be the first of the hardcore beam-axled leaf-sprung Bentley specials, taking authenticity as the central theme and backdating suspension and handling by 100 years. To make matters worse/more entertaining, Beasts are to be blown. The Ayrspeed Bentley-special niche is rather hardcore and even smaller than that of Racing Green, and the concept was inspired by a terrifying/exhilarating ride decades back with the noted Bentley restorer Dick Moss, in his own short-chassis prewar Bentley. This was a revelation: it was a brute. A magnificent, challenging, hardcore brute with minimal suspension, muscular grunt, a recalcitrant gearbox and an imperious demand for skilful, committed driving.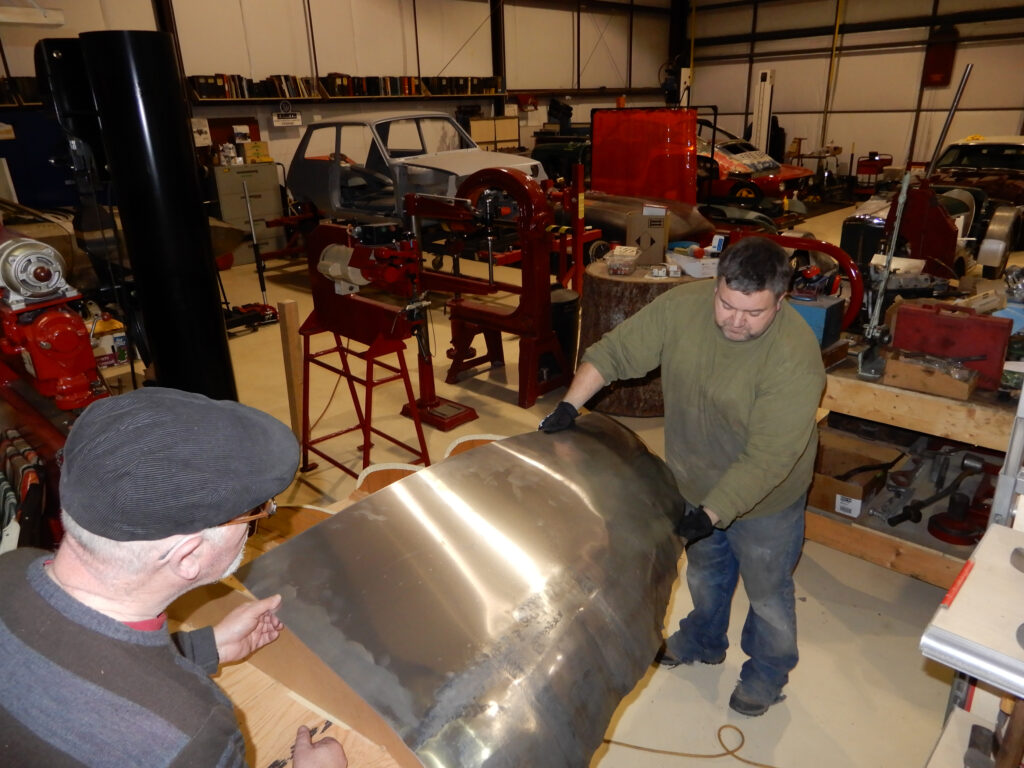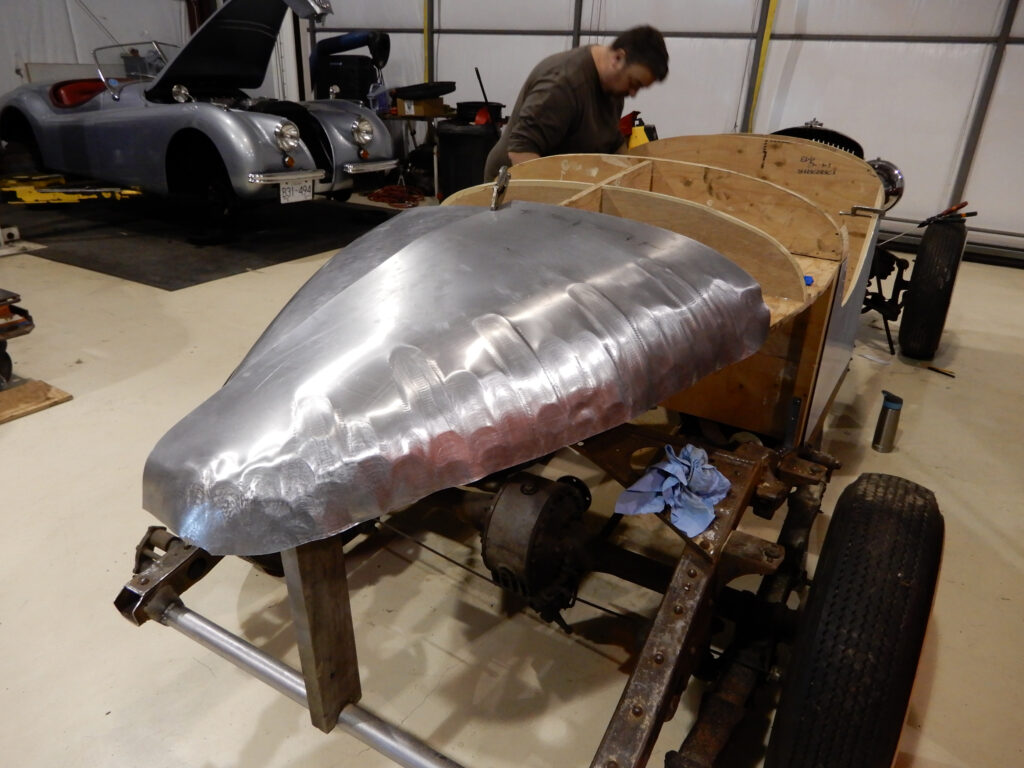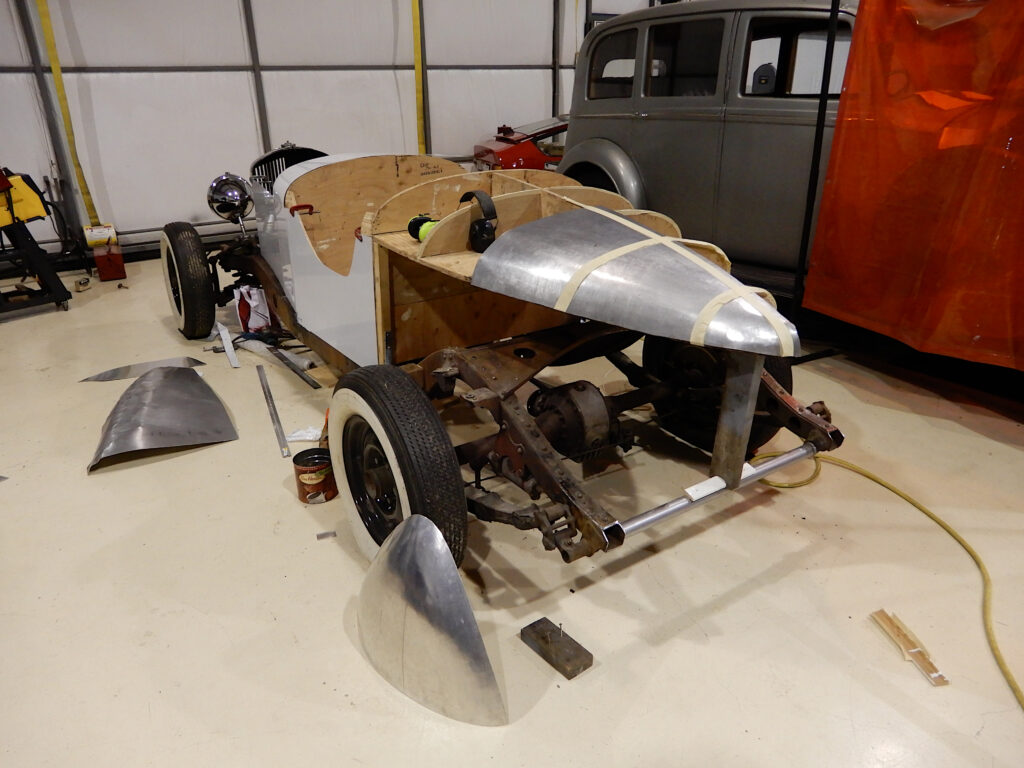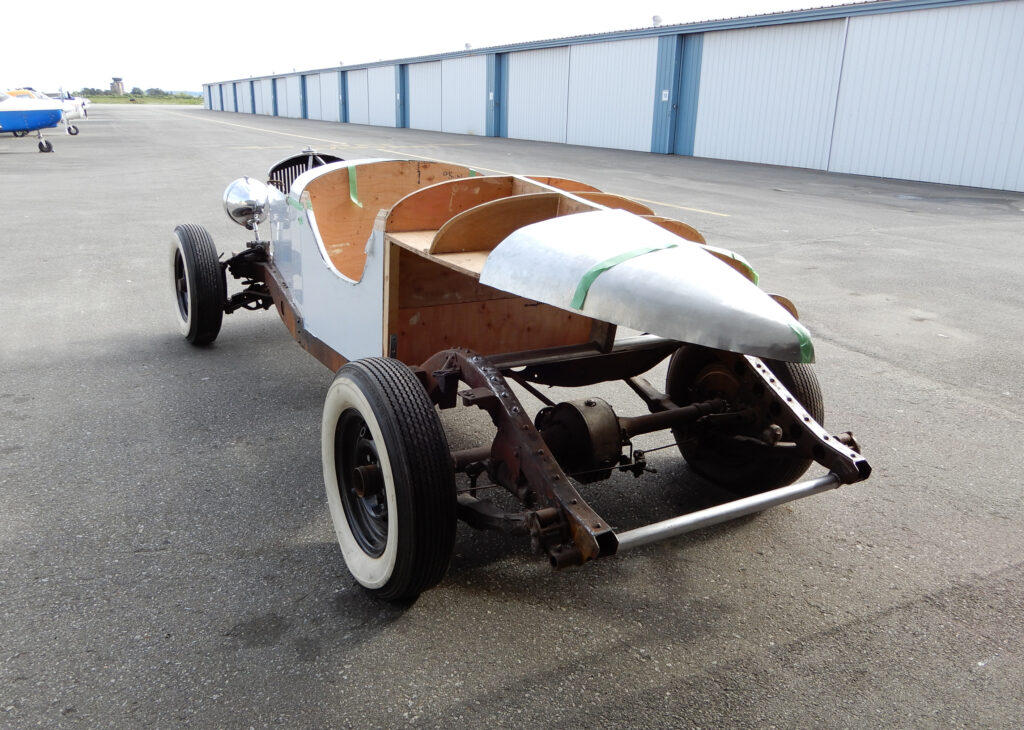 Since then, an MG TA with dreadful but also entertaining suspension and handling has come and gone in an acrimonious divorce – with the car, not the wife – but a couple of years of progressive luck-pushing on the MG's beam axles and cart springs brought back the magic of hardcore prewar authenticity and sent Ayrspeed in search of much worse suspension than that of the smooth, independently sprung 1950s Bentleys.
Cast iron axles, leaf springs and friction shocks offer a rough ride, inadequate damping, skittering and drifting on rough roads. It's all rather primitive – but in the most sublime way.
If you want to drive rapidly on suspension design that is a hundred years old, it takes a mix of stubbornness and a willingness to learn, but balancing oversteer with power is the most enormous fun. Further experience as a journalist and author of pre-war sports and racing cars including Bugattis, Astons and one particular ex-Le Mans 1930s Alfa Romeo, has confirmed that.
This partial drifting around corners is actually not as dangerous as it feels or looks, because grip levels are low, and skinny crossply tyres begin to lose traction at quite low speeds in a controllable way. Up to a point. It's literally drifting – technically it's actually a slow and ineffective way of getting round a corner, but as you can see from spectating at vintage races, it is the most tremendous fun.
While cheerfully compromising the handling and grip of the MkVI chassis, Ayrspeed prefers to retain the original or at least a correct engine for each Bentley, where possible, and always the correct six-cylinder format. The 1940s Bentley straight six sings the perfect baritone blare when inadequately silenced.
Ayrspeed Beast engines will also be supercharged. Not excessively, just at engine speed. We like the blower whine, we like the instant grunt, we like the big progressive mid-range push in the back, and the controllable power to choose which end of the car we steer with. The 4¼ and 4½ litre MkVI engines have their design issues, but once sorted with new full-height cylinder liners they are tough, reliable and charismatic. Where matching engine numbers are not required, we like the 4.9 litre Bentley S/Silver Cloud straight six – the final, most powerful and most sorted development of the postwar Bentley straight six engine.